Who are KEY 2 Life?
KEY was the first charity in South Tyneside to run a food bank, when people from local churches began making food bags for young people in 1992. They work in partnership with Churches Together, to collect food donations and distribute them across South Tyneside to anyone who is experiencing hardship. The bags contain enough food for up to 3 days. They also include toiletries and other household items depending on need. In March 2019, the food bank moved to its new home on Boldon Lane and was rechristened KEY 2 Life. They have a team of 35 dedicated volunteers who welcome people, offer support, sort and pack food bags, collect donations from local churches, supermarkets and schools.
Beacon Centre's New Head Shows His Support.
The Beacon Centre's new and energetic Head Teacher, Mr Gray, took time out of his extremely busy schedule to help sort food packages with young people from the Secondary site. All involved found the experience rewarding and worth while with one young person stating "It's nice to be able to do something to help others".
The group who attended with Mr Gray spent their time sorting packages of food, organiasing products and ensuring that they were in date order and organised to make putting hampers together as easy and staightforward as possible.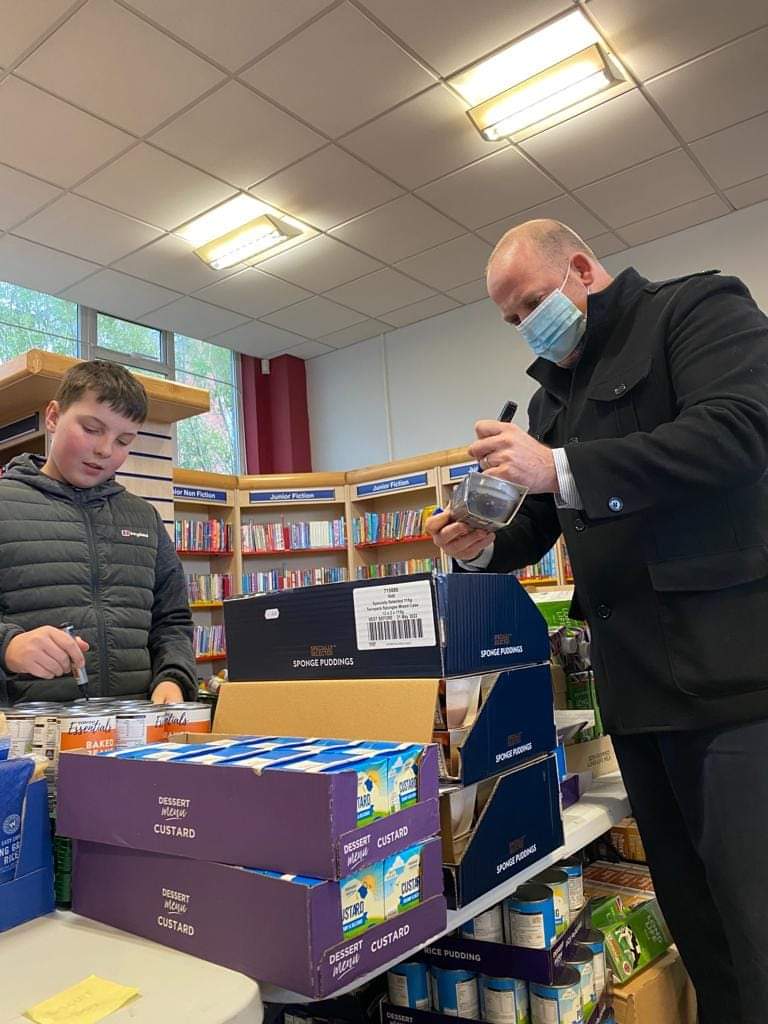 The Beacon helps in Santa's Workshop.
Earlier in the day, a group of young people from the secondary site attended the food bank to support in the sorting of Christmas gifts. Staff and young people spent a rewarding morning sorting LEGO packs for children to open on Christmas day. Again, students found this experience rewarding stating they hoped "the kids like opening their Christmas toys". The students were so enthusiastic about helping sort the gifts that the job was completed quickly and efficiently meaning that they could do more to help by transporting donations to the storage room.
A huge well done to all involved!