As usual, the children at Beacon Primary have taken part in lots of outdoor learning activities during lesson time and also during breaks and lunch times.
This week, Red Class looked at man-made and natural materials, read in the wooden chair, practiced handwriting and consolidated the whole part method in maths.
During breaks and lunch times they put out the fireworks when thinking about firework safety, investigated measurement in the water trays, worked together to build dens and got physical taking part in an obstacle course and slide.
What a great way to learn, Red Class!
This week Yellow Class brought the outdoors inside and explored art and design using different objects from around the school to create some fantastic texture prints.
Lucas, Jack and James mixed autumnal colours using the paint, compared results and gave feedback to each other about their work.
Well done Yellow Class!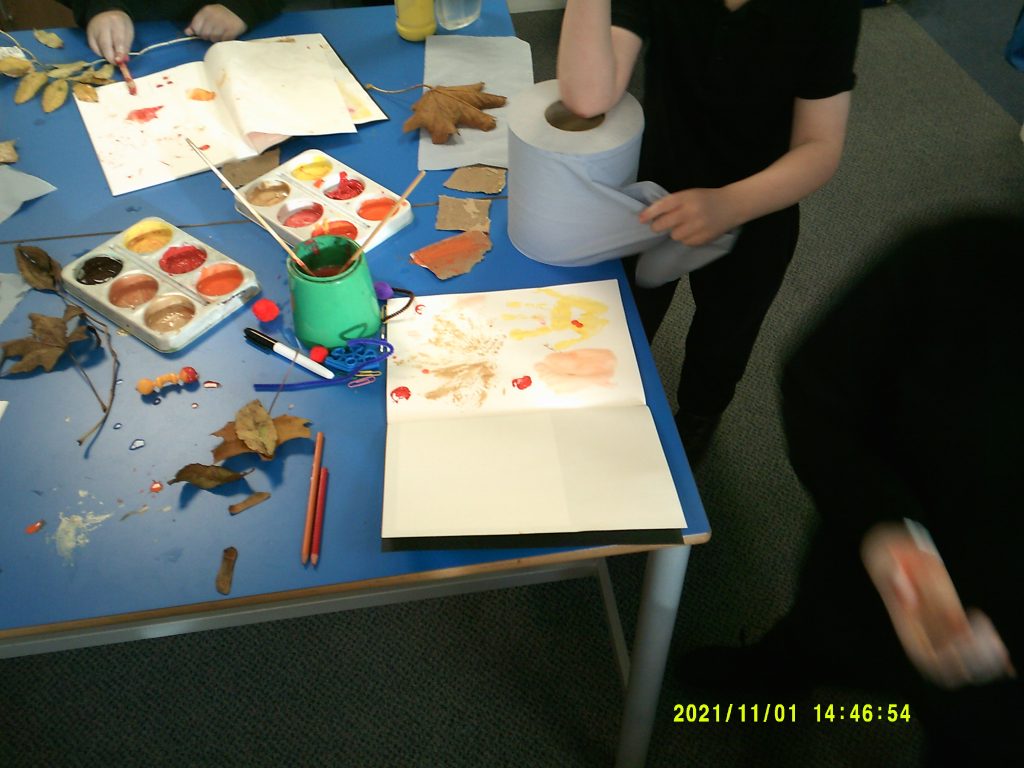 At Primary, outdoor learning is part of the timetable across the whole curriculum.
This week Blue Class have used the outdoor area to help identify different materials in Science.
They used natural objects to help check if mathematical statements are true or false. Millie and Malaki represented 'tens' with larger objects like leaves and 'ones' with smaller objects like shells or stones.
Today they have uncovered common exception words in the sand area, and practiced writing them and putting them into sentences with chalk.
Great job Blue Class!