National Apprenticeship Week is 8th – 14th Feb. There are loads of events happening in support of the week. See the file below.
Events include Q & A events, ask an employer events as well as a whole host of events specially aimed at helping young people make the choice that best suits them for their post 16 lives.
Even during these challenging times it is vital that young people think about what their options are, an apprenticeship might just be the way to go.
Below you will find loads of activities that you can complete at home or in school.
1. Complete the Amazing Apprenticeships NAW2021 Activity Pack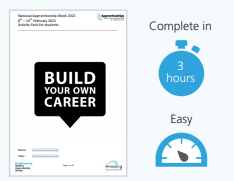 Using the interactive word document, this enjoyable activity pack can
be completed digitally or printed off. Working through the activities,
students will explore hundreds of different apprenticeship job roles by
completing quizzes, watching films, filling in a word search and more.
There's something for everyone!
Visit www.amazingapprenticeships.com/naw2021

www.amazingapprenticeships.com/naw2021
2. Test your apprenticeship knowledge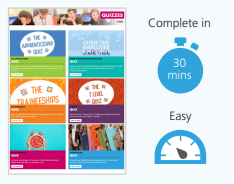 Amazing Apprenticeships has created lots of fun quizzes to help inform
students, teachers and parents about apprenticeships, traineeships and
T Levels. There is also a recycling quiz which is really good fun (and
nothing to do with apprenticeships).

apprenticeships quiz (amazingapprenticeships.com)
3. How apprenticeships can link to your favourite subject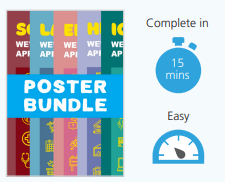 If students aren't sure where to start researching apprenticeships, it can
be made easier by encouraging them to think about the school subjects
that they enjoy most, and then looking at which apprenticeships they
could lead to.
Have a think about your favourite subjects.
• Use the subject posters to look at the range of apprenticeships listed for each subject.
• Carry out independent research to see what you can find out about those apprenticeships.
4. Which employers offer apprenticeships?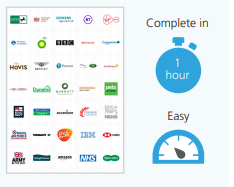 There are thousands of employers that offer apprenticeships. Students
often start by looking at some of the more recognisable names and
the Amazing Apprenticeships Vacancy Snapshot portal has some of the
best-known apprenticeship employers in England.
Through the portal, students can explore the different sections to find
out the company benefits, the programme details, unique look-behindthe-scenes footage, case studies and detailed information about the
recruitment process. You will be amazed at the opportunities!
Visit www.amazingapprenticeships.com/vacancies and browse the different companies offering apprenticeships.
• Which companies do you recognise?
• What can you discover about the apprenticeships that they offer?
• Click on Time To Apply – what can you see about the vacancies currently available?
Please note that this portal only shows the vacancies available with those employers. There are thousands of other apprenticeship vacancies available on the GOV.UK Find an apprenticeship website: https://www.gov.uk/apply-apprenticeship
5. Meet real apprentices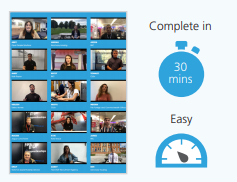 Have a look at the video case studies and meet real
apprentices in their workplace. These films will help to build an
understanding of day-to-day responsibilities and the range of
apprenticeships available.

www.amazingapprenticeships.com/apprentices
Visit www.amazingapprenticeships.com/apprentices
• From the 20 films available, select 2 or 3 to watch that interest you.
• Did you discover anything that surprised you?
6. Relax with a mindfulness colouring sheet.
Download and print the image or copy it onto some paper and colour it in, with a nice cup of tea.