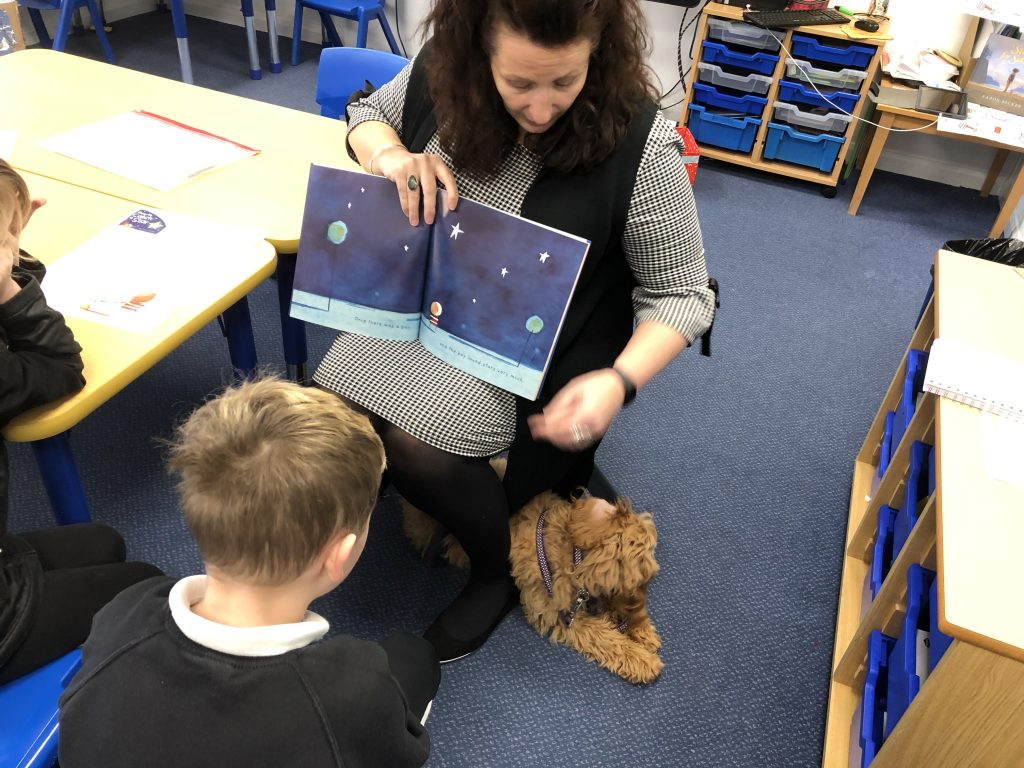 Class 1 has a new theme for this half term, Space!
The class will be looking at all manner of things to do with Space, from the planets and solar system to both fiction and non-fictions books all about the great beyond.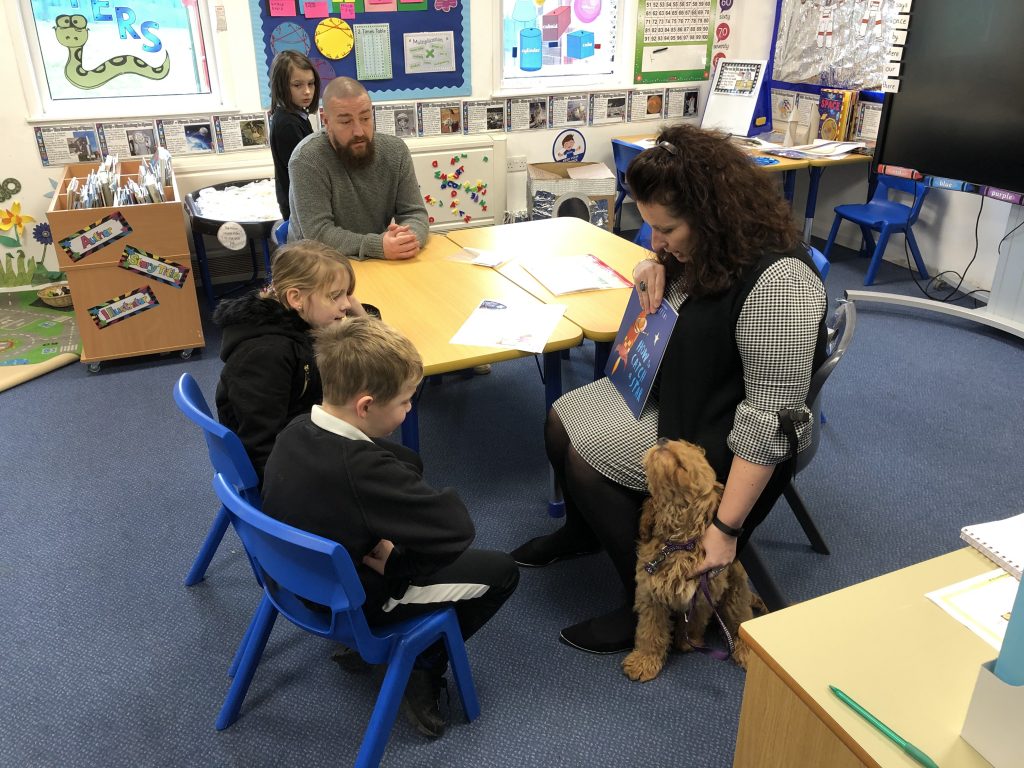 In todays reading time, the class were very lucky to have Beacon Primary's very own Lyla join them for their story. The story in question was How to Catch a Star by Oliver Jeffers.
Over the next few weeks the children will once again produce a huge amount of fantastic work for their classroom display, which I can't wait to see and to be able to update you all with.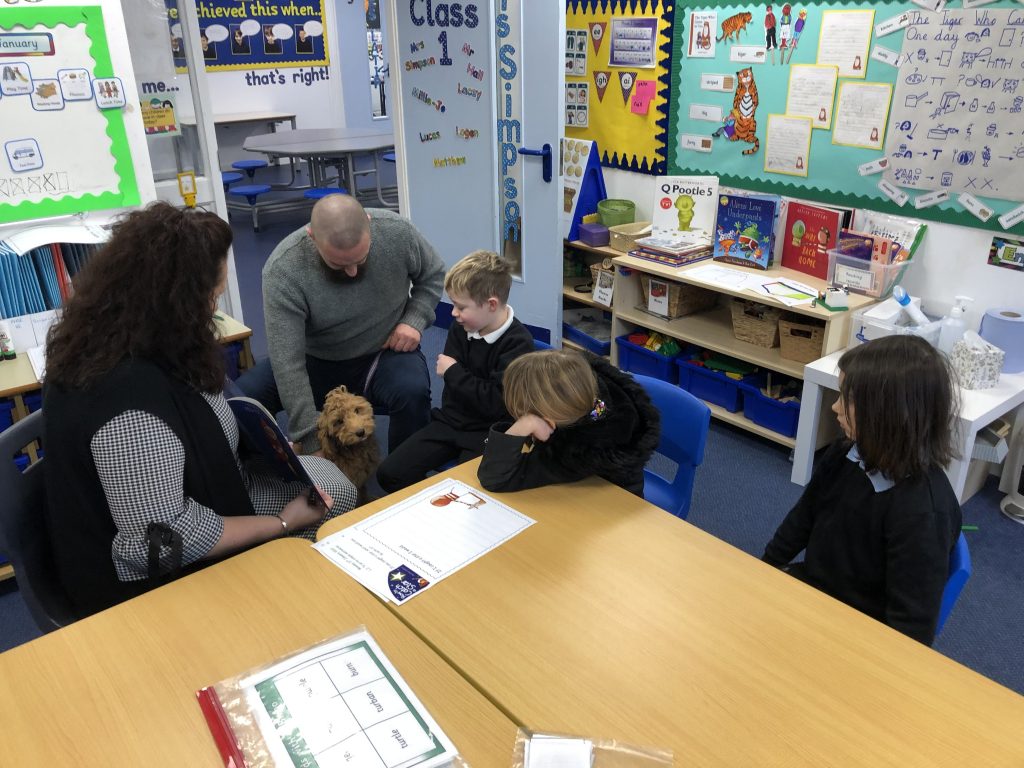 Well done Class 1! (and Lyla!)
Until next time…. It's one small step for man….. One, giant leap for doggy kind!