Would you like to see your work published in a printed book? Have a go at the challenge and let us know when you do so we can submit your work to Young Writers! Good Luck!

This challenge is…….
Imagine!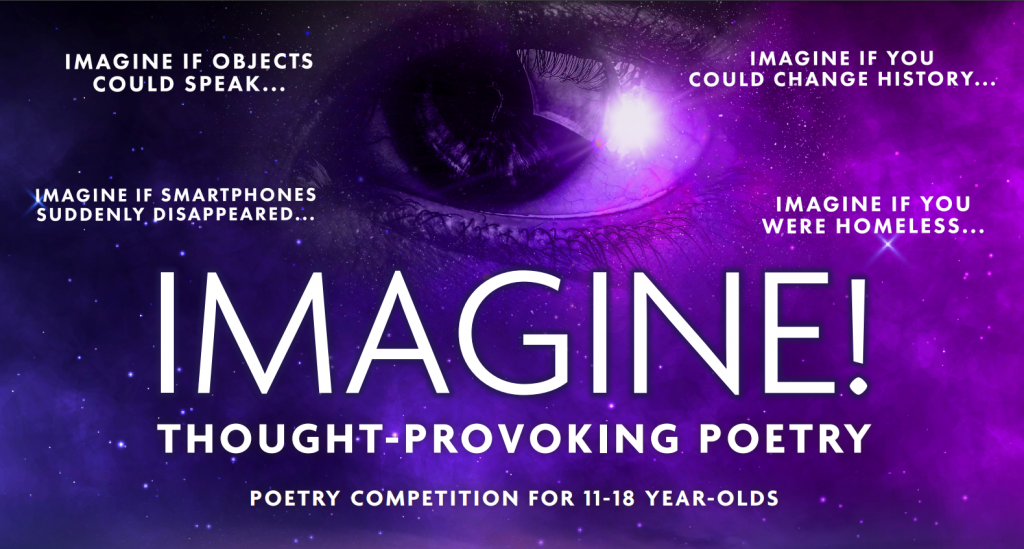 Closing Date – 29th March 2021
Imaginations can be ignited anywhere, it's one thing the pandemic can't restrict!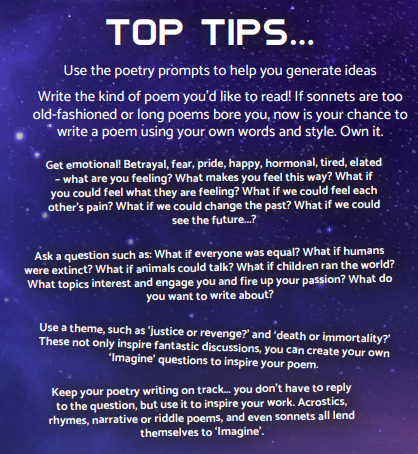 Enter via the Writing Portal:
https://www.youngwriters.co.uk/writing-portal/start?code=69821-486
Obviously the prospect of becoming a published writer is enough of an incentive to give it a go, however if you would like an additional prize to aim for…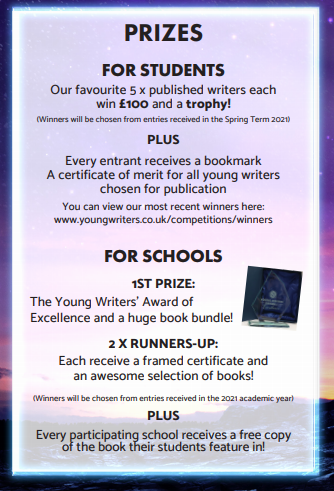 Use the links below to download documents to help you. The entry form is also there, if you would rather complete the entry on paper rather than online.