World Book Day was a Cross Site affair this year with some fantastic work being completed by all young people.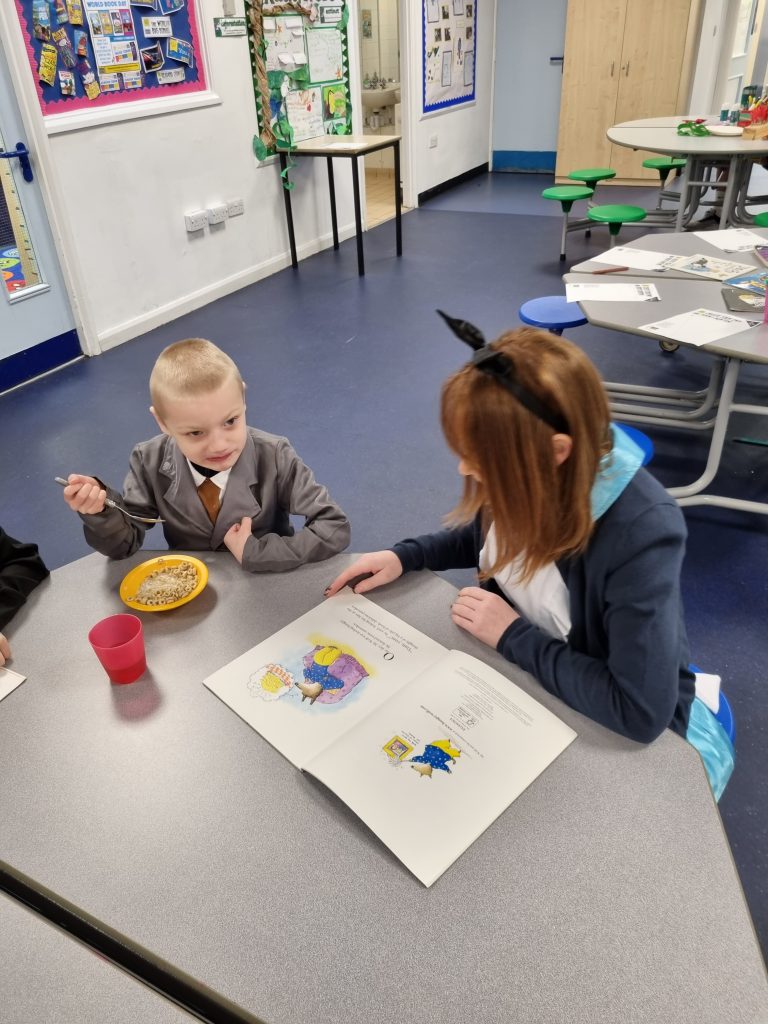 Here are some more photographs of World Book Day at our Primary Site.
We prioritise reading as we believe that the ability to read unlocks the world for our pupils. All of our pupils read to an adult every day bat school, and are encouraged to read to an adult at home every evening.
We actively encourage all of our pupils to read for pleasure and have developed a wonderful library which everyone loves to use.  As you can see, they really do love reading. 
Meanwhile at our Secondary site, young people engaged in reading and writing tasks. They read the published work of their peers and attempted to write similar stories.
They also had a book club in which they discussed their favourite books and talked about what they liked about them.
Well done to everyone involved.