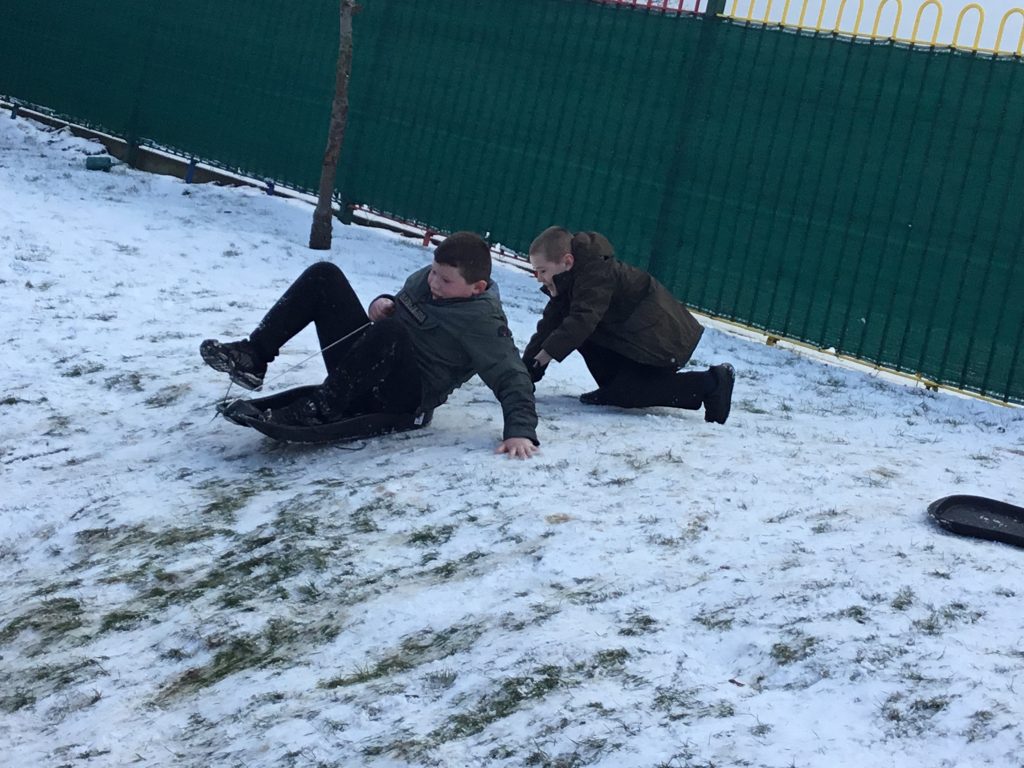 Thanks to the Christmas fundraising raffle, Beacon Primary were able to buy some new sledges… Just in time for all the snow!
Children have been able to demonstrate soft skills of team work, turn taking and, consideration.
No learning opportunity was missed either, with young people and staff discussing forces, mass and velocity.
It was great to see all of the children getting stuck in and having a great time in the snow!
What's the benefit? Where's the value?
Not only is sledging a fantastic form of exercise for children, repeatedly climbing up the slopes, the fact children have fun doing it is motivation to exercise for longer.
Sledging also helps to improve our endurance levels, cardiovascular fitness and total body strength, all that lugging up the hills and trudging through the snow. It also encourages core stability and control during the descent.
Getting up from falling off demonstrates skills in resilience as well as further developing all the large muscle groups.
Being outside in general, but especially in winter, boosts the heart rate, refreshes the mind and helps to calm children through the day.