Name the Pony Competition!
This pony is a boy who needs a name.
The person who comes up with the winning name will win an Easter egg!
Can you help?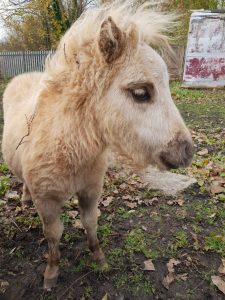 His mum's name is GOLDEN SUNSHINE and his Dad's name is GOLDEN SHALIMAR
His name needs to include the word GOLDEN but other than that the choice is yours!
Please give your suggestions to a member of staff by Friday 29th March 2019.
GOOD LUCK!