Its been another busy week at The Beacon Centre with lots to report!
Pupils at the secondary site have been enjoying the extensive range of games available to them at break and lunch times; there have been lots of challenges between staff and pupils to see who is the Connect 4 Champion, Defeater of Draughts and Jewel of Jenga! We hadn't realised just how competitive the pupils and staff can be! It's great to see pupils practicing essential cognitive skills such as decision making, strategic thinking and problem solving.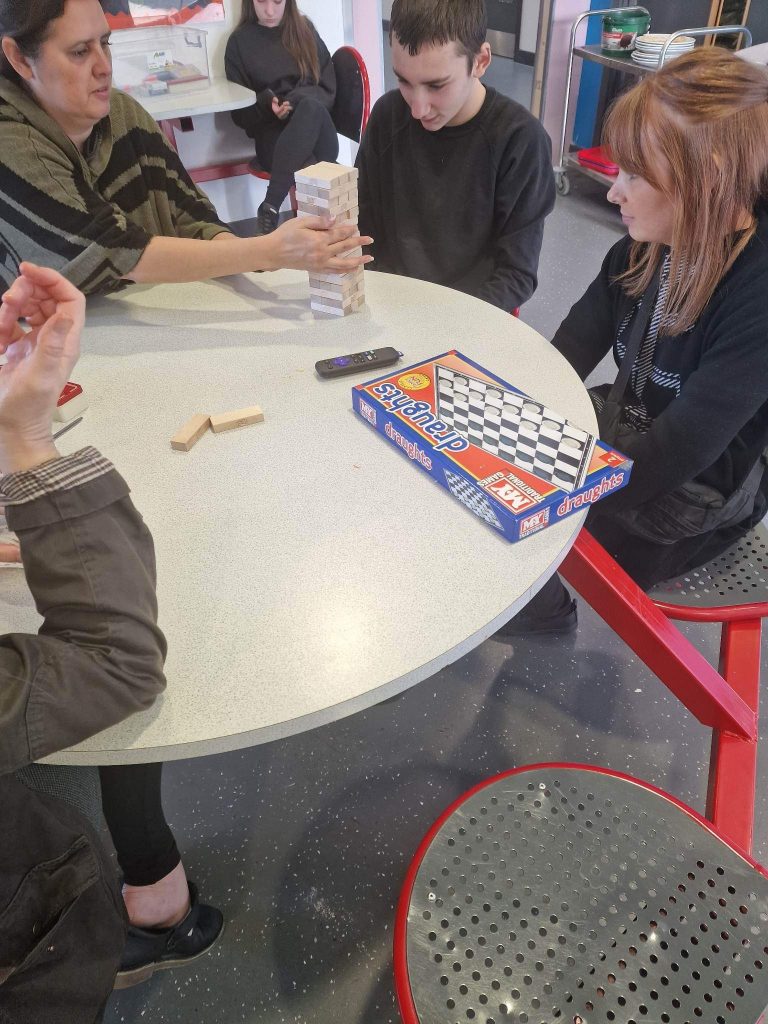 In Food Technology this week it has been the battle of the chicken curries with Miss Burrows being the expert judge to crown the Chef of the Week; this accolade went to Alan for his perfect consistency, exceptional flavour and beautiful presentation! Also Kelvin was the winner of the Key Stage 3 pupils with an amazing consistency and marvellous flavour!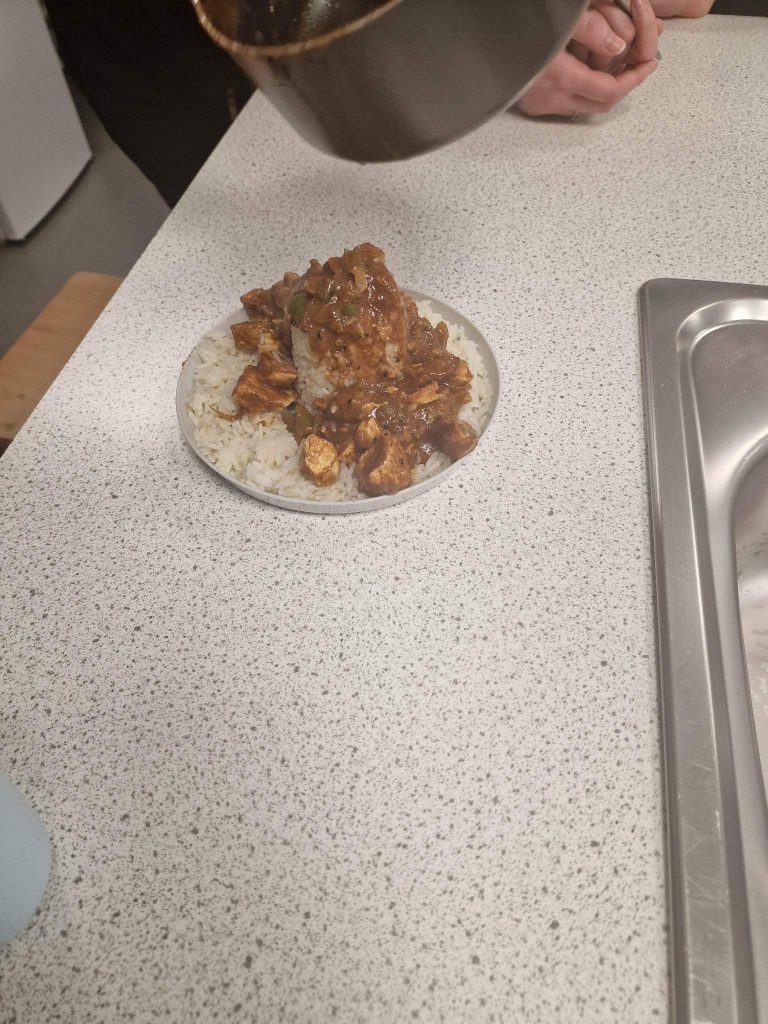 This week's winners of the £10 amazon voucher for the highest number of positive behaviour points were Jon at Secondary and Paul at Primary; well done to both pupils!
Well done to Caitlin in Year 10 for achieving Level 1 Functional Skills in Maths!
Our past pupil Aaron has also achieved his Level 2 Functional Skills in English – Writing; he now only has one more element to achieve in order to have all the qualifications that he needs to begin his apprenticeship as a Teaching Assistant which is English – Speaking and Listening. Aaron came into school today and spoke to Mrs Pattison and Miss Burrows about Police Service Dogs. We'll keep you informed of the outcome!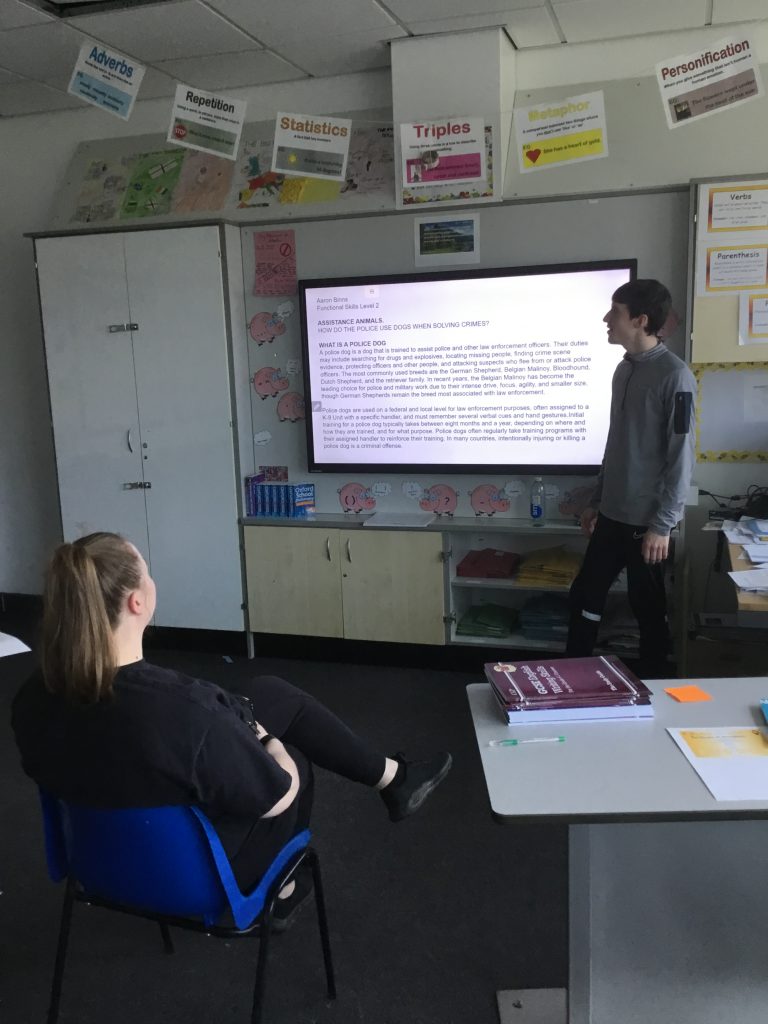 This morning two Bonsai pupils, Adam and Olivia, decided to offer 'housekeeping' services to all of the teachers at the secondary site by cleaning their whiteboards in preparation for next week's lessons. They were extremely professional in explaining their service and received lots of gratitude from staff.
In experiential learning today secondary pupils used their initiative, recycled their packed lunch supplies and utilised the elements to craft a water filter to support their studies in Science.