At the Beacon Centre, we work closely with our partners at the North East Local Enterprise Partnership to provide high quality careers education for all of our young people.
The North East LEP covers the local authority areas of County Durham, Gateshead, Newcastle, North Tyneside, Northumberland, South Tyneside and Sunderland.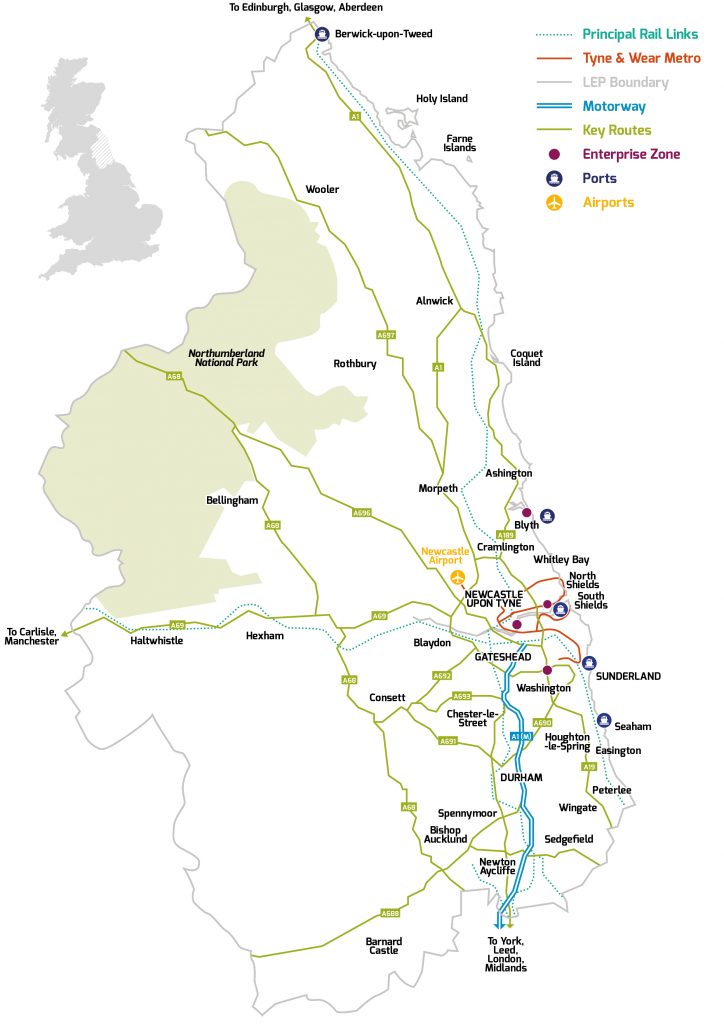 Within this area, we have a population of two million people and a skilled and resilient workforce. In 2018, the North East produced goods and services valued at £41 billion. This is due to our three great cities, a wider urban economy and our rural and coastal locations which offer a diverse range of investment opportunities and an excellent quality of life.
The North East is built to work, with local road, rail, air and digital infrastructures giving easy access to local jobs.
The NELEP seeks to establish high quality links between schools and the businesses in the North East of England to help young people to gain the skills that employers are looking for. This in turn helps our young people to move seamlessly from education into the world of work.
For more information on employment in the North East of England, click here to see the North Est LEP Strategic Economic Plan.