1st March – 6th March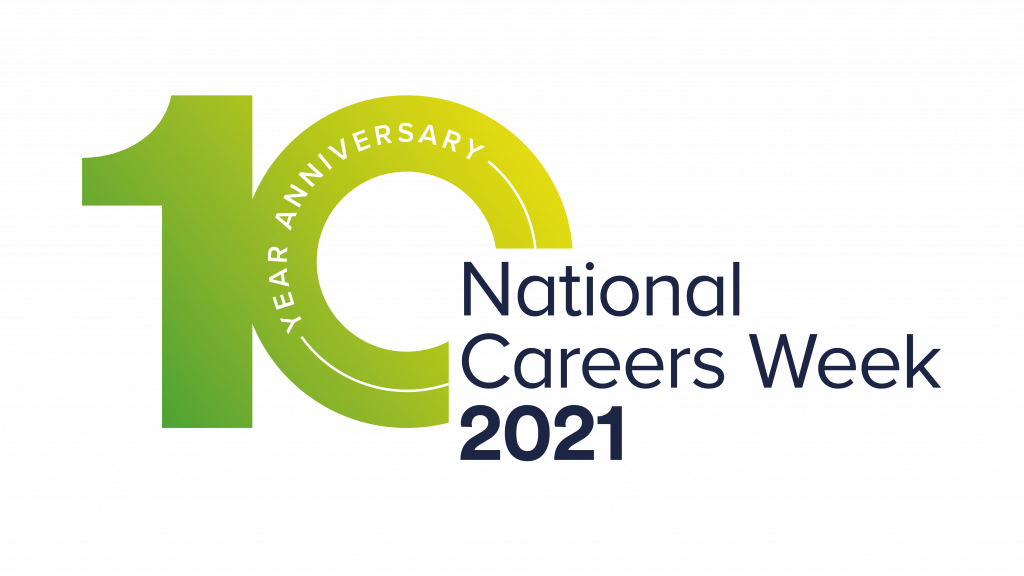 This year is the 10th anniversary of the National Careers Week! Throughout the week there are live events from a whole range of organisations aimed at informing parents and young people about the options that are available once school is over.
What's it all about?
This year National Careers Week will run from the 1st – 6th March 2021. NCW is run as a not for profit organisation and is supported by experienced professionals in the world of education, business and careers guidance. Empowering and advancing the level of career education provided in school and college is the main priority during National Careers Week.
The week of the 1st to the 6th of March will see schools, colleges, universities, teachers, career leaders and career advisers celebrating Careers Education, Information, Advice and Guidance (CEIAG), which ultimately prepares young people for life after education. It also enables you to make well-informed decisions about your future prospects.
NCW will explore how students can find high quality career guidance. Providing career advice in a constantly changing labour market can be challenging at times! Gone are the days where careers were considered a linear pathway and instead we face a multitude of career pathways and education routes.
Ensuring you each receive high quality career advice and guidance is vital to your future and could drive change within society through well-informed life choices empowering you and other young people to take control of their future.
For more information visit the NCW website:
National Careers Week TV
Follow the link below to get to the NCW TV station, where you can find a whole range of videos relating to careers in all subject areas.
Vocational Routes after GCSE
What you choose to do after Year 11 can have a big impact on your future. The choices you make now will influence how easily you will be able to get a job or enter further education when you are older. The main options at this stage are, to go on to full time education or take an apprenticeship/ training.
Things you need to consider are the type of qualification you are going to study; what type of learning suits you best (classroom or practical); and what you enjoy. Here are some of the vocational choices that are available.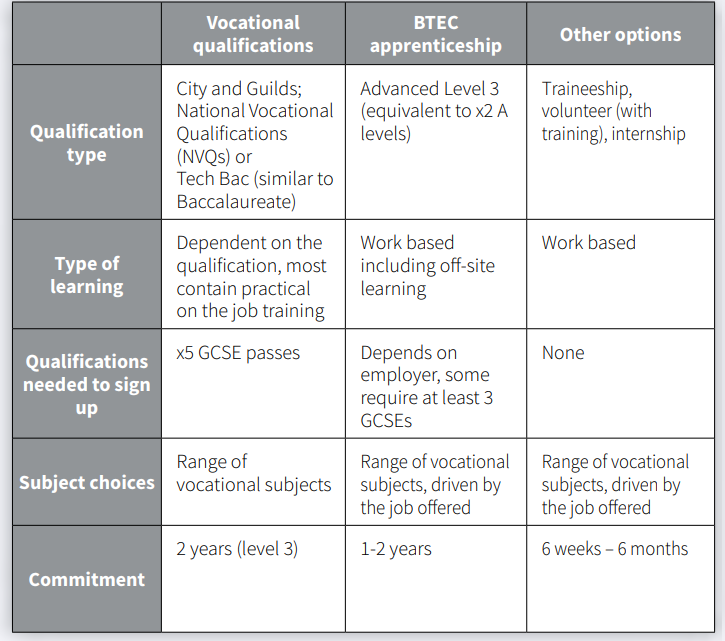 Qualification levels
It can be confusing looking at the different levels of qualification that are available, here is a simple flowchart which we hope will add some clarity.